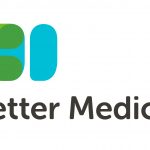 Better Medical
About the Company
Better Medical was created out of a shared vision that there is – absolutely – a better way to deliver and sustain high-quality primary health care. It's a way that's better for our patients, doctors and staff.
Launched in 2015 by a group of medical professionals and long-term investors, Better Medical has grown steadily year-on-year and is now comprised of 85 general practice clinics in South Australia, Queensland, Tasmania, and Victoria. We passionately believe that primary care needs to be locally focused.
At Better Medical, we want to become the partner of choice for high quality GPs Australia-wide. We want our GPs to love what they do so we are determined to provide them with multiple opportunities for personal, professional and financial success.
With a focus on high quality medicine, our business is designed to thrive outside the direct influence of Medicare and the vagaries of politics.
We can promise a positive work environment and the prospect of;
Excellent remuneration for doctors
Development of specialist skills
Clinical leadership opportunities
Technological innovation
Involvement in a broad and high quality clinical group